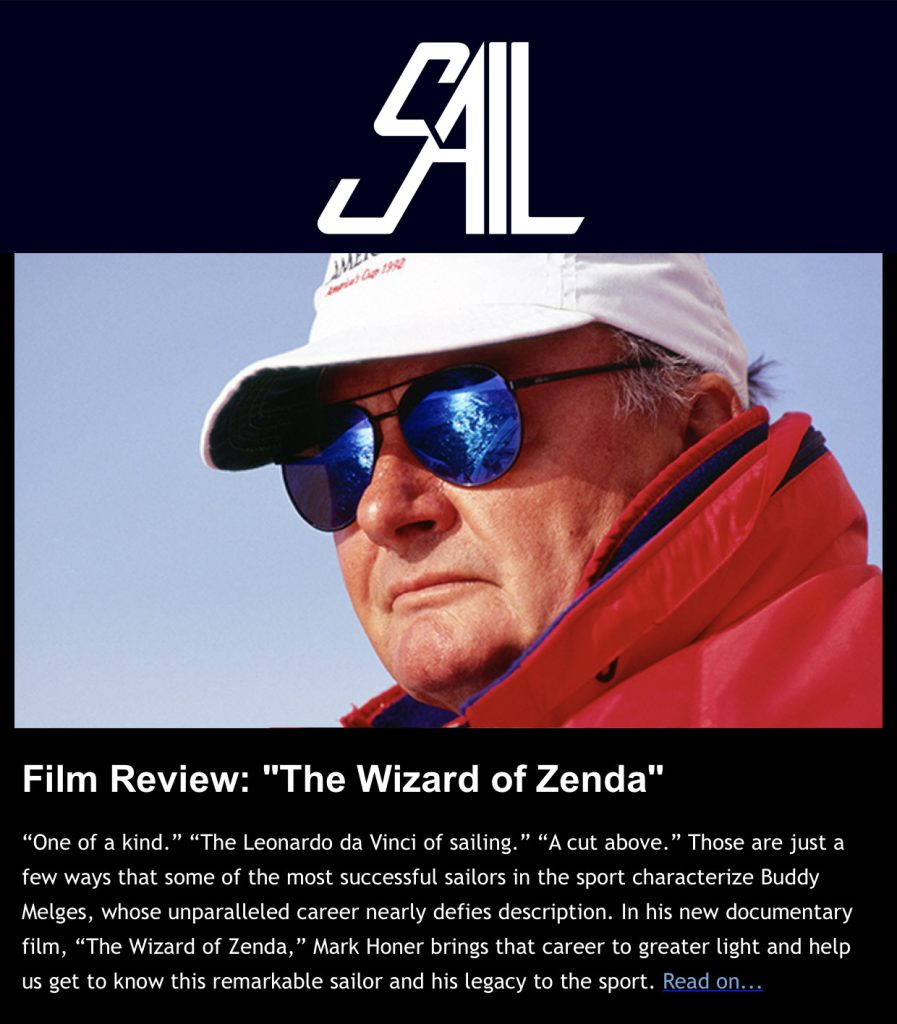 A new documentary brings to greater light the unparalleled career and legacy of Buddy Melges. By WENDY MITMAN CLARKE SAIL EDITOR-IN-CHIEF
Truly it's vexing that sailing luminaries don't get more attention in the U.S.—a nation founded on the very skill of being able to sail successfully and well—and it really hits you front and center watching "The Wizard of Zenda," Mark Honer's terrific documentary film about the legendary Buddy Melges. His sailing career has been so remarkable that few superlatives come close to describing it; even sailors like Gary Jobson and Dennis Conner, who raced with and against him over the years and managed to become household names, sometimes seem almost speechless in their own efforts to do so.
Click Here for the complete movie review.