POTENTIAL INVESTOR AND DONOR NOTICE

MELGES: The Wizard of Zenda
A Feature Documentary Film Supporting Sailing Education, Safety and Competition
by
QUICKLIER FILM PARTNERS, L3C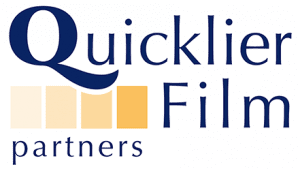 LAKE GENEVA YACHT CLUB
IRS Designated as a 501(c)(7) Organization
GENEVA LAKE SAILING SCHOOL
IRS Designated as a 501(c)(3) Organization
PROJECT SUMMARY
QUICKLIER FILM PARTNERS, L3C was formed in 2020 as a socially conscious production company to develop, finance, produce, and market the feature length documentary film Melges: The Wizard of Zenda (the "Film") for the purpose of informing, educating, and engaging people and organizations throughout the world to embrace sailing education, safety, and competition.
The company will create videos, DVDs, films and programs for broadcast, Internet, Video on Demand(VOD) from its productions for continued global social impact. The Company will co-produce and co-market its events with established international charities for maximum exposure of this mission. 
Quicklier Film Partners is a low profit limited liability company, which allows anyone interested in supporting our project to either make a donation which the company will use to promote the film in support of the IRS approved designated charitable missions of the Lake Geneva Yacht Club and the Geneva Lake Sailing School, or invest in the L3C with the potential for profit.
A private placement offering is available for interested investors to purchase equity in the company or make a donation. To download the confidential Executive Summary for the private placement offering send us an email and someone will contact you. 
Bios for film producer Anne Peterson and writer/director Mark Honer can be found here.
Copyright QUICKLIER FILM PARTNERS, L3C 2021
All Third-Party Copyrights and Trademarks are the property of their respective owners.